Proteinase K with cas 39450-01-6
Product Detail
Download
Product Tags
Proteinase K is a serine protease belonging to the subtilisin family with efficient enzymatic activity and broad substrate specificity, which preferentially decomposes ester bonds and peptides adjacent to the C-terminus of hydrophobic amino acids, sulfur-containing amino acids, and aromatic amino acids bonds, which are often used to degrade proteins to produce short peptides. Proteinase K has the characteristic of the typical catalytic triad Asp39-His69-Ser224 unique to serine proteases and has two Ca2+ binding sites around the active center to increase its stability and maintain high enzymatic activity under a wider range of conditions.
No.1 liquid

Protein specific activity>800U/mL, the concentration is 20mg/mL, no Nickase residue

No.2 powder

Appearance

White lyophilized powder

Electrophoretic purity

≥95%

Enzyme activity

≥30U/mg

Nucleic acid residue

Invisible

Deoxyribonuclease residue

Invisible

Ribonuclease residue

Invisible

Cart No.

G1205-10ML

Storage

When stored at –20 °C, the product retains activity for at least 1 years, ice bag transportation.
1. Genetic diagnosis kit.
2. RNA and DNA extraction kits.
3. Extract non-protein components in tissues and degrade protein impurities (such as preparation of DNA vaccines and heparin).
4. Preparation of Chromosomal DNA for Pulse Electrophoresis.
5. Western blotting.
6. Development and production of enzymatic glycated albumin reagents in the field of in vitro diagnostics.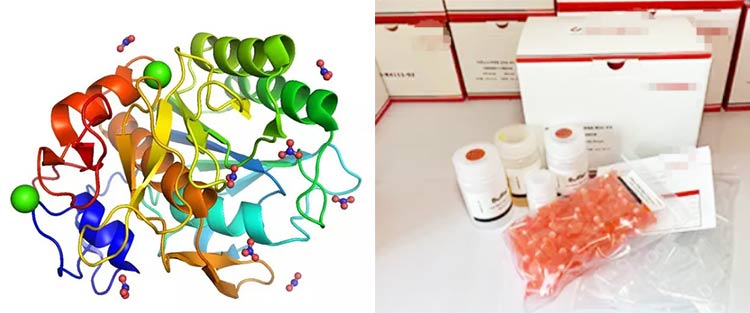 1. 30mg/bottle 1g/bottle or 100g/bottle
2. 1kgs/foil bag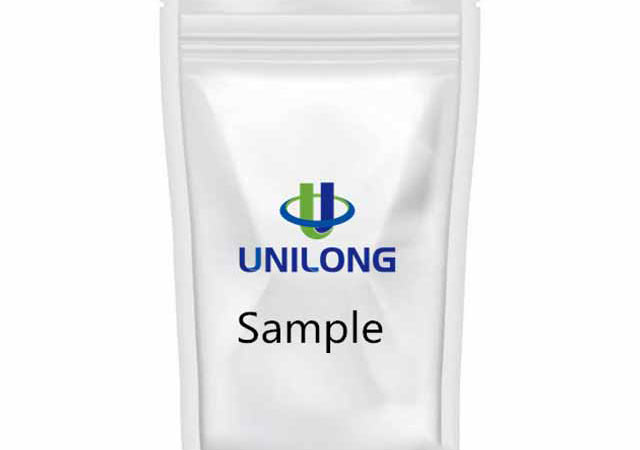 ProteinaseK,PowderAndSolutionAvailable; ProteinaseK,fromTritirachiumalbumLimber; Proteinase K from Tritirachium album ca. 8 DMC-U/mg; PROTEINASEK,LYOPHILIZEDPOWDER,BIOTECHGRADE; Proteinase K for tritirachium album serine.; Proteinase K from Tritirachium album [EC 3.4.21.64] from Tritirachium album; proteinase k for tritirachium album; Proteinase K, tritirachium album serine; Proteinase K solution; Einecs 254-457-8; PROTEINASE K FR. TRITIRACHIUMALBUM CA.8 DCM-U/MG LYOPH.; Proteinase K from Tritirachium album,Endopeptidase K; Proteinase K Solution, 20 mg/ml; Proteinase K froM TritirachiuM albuM ca. 8 DMC-U/Mg lyophil.; RecoMbinant Proteinase K; Proteinase K from Tritirachium album lyophil.; KProteinas; KProteinase K; Proteinase K from Tritirachium album Vetec(TM) reagent grade, powder, >=30 units/mg protein; BOTTLE 1L SMALL BROWN GLASS DIN45; Endopeptidase K Prok Protease K Tritirachium album proteinase K; ENDOPEPTIDASE K; PROTEINASE K; PROTEINASE K, LYOPHILIZED; PROTEINASE K TRITIRACHIUM ALBUM; PROTEINASE K, IMMOBILIZED; PROK; CHLOROM; NUTRIENT +BLUE +TTC PETRI 90MM (6X20); Proteinase, Tritirachium album serine; Proteinase K from tritirachium abbum; PROTEINASE K FROM TRITIRACHIUM ALBUM, >500 U/MG*; PROTEINASE K FROM TRITRACHIUM ALBUM; PROTEINASE K FROM TRITIRACHIUM ALBUM; PROTEINASE K FROM TRITIRACHIUM ALBUM*MOL ECULAR BIOL; PROTEINASE K SOLUTION IN 40%*(V/V) GLYCE ROL; PROTEINASE K FOR TRITIRACHIUM ALBUM, FOR MOL. BIOLOGY; PROTEINASE K FROM TRITIRACHIUM ALBUM 290 U/MG; ProteinaseK(E.C.3.4.21.14); CT-SMAC (E.COLI 0:157) PETRI 90MM (6X20); Proteinase K, for molecular biology, 30 U/mg; Proteinase K 39450-01-6; Recombinant Proteinase K (20 mg/ml); Proteinase K is used to digest protein and remove contamination from preparations of nucleic acid.; Proteinase K from Tritirachium album limber, Recombinant; Native Tritirachium album limber Proteinase K; peptidase K; Native Tritirachium album Proteinase K; Proteinase K Protein; Proteinase K from Tritirachium aL; Proteinase K lyophilized; Proteinase K (lyophilized powder); 
---
---
Write your message here and send it to us