coconut diethanolamide CDEA cas 68603-42-9 manufacturer
Product Detail
Download
Product Tags
Coconut diethanolamide can be used as a surfactant. It is a light yellow to amber viscous liquid, easily soluble in water, with good foaming, foam stabilization, penetration and decontamination, and resistance to hard water.
ITEM

STANDARD

RESULT

Appearance

Light yellow liquid

Conform

Moisture content

≤0.5%

0.3%

Aamine value

mgKOH/g

≤ 90

70

PH(10g/L,10% ethanol solution)

9.0~10.5

9.89

Colour

≤ 300

Conform

Free amine content

≤16.8%

13.2%

Petroleum ether dissolved

≤6.0%

4.5%

Free fatty acid

≤5.0%

3.0%

Conclusion

Qualified
1. CDEA has good wetting, cleaning, dispersing, resistance to hard water and antistatic performances.
2. it has perfect thickening, foaming, foam-stablizing and derusting abilities.
3. Compounded with other anionic surfactants, such as LAS, the foaming ability will be obviously improved, and foam is more affluent, stable and long standing. Washing effect is also enhanced.
Application:Added in shampoo and hand cleaner, it can not only stablize foam and thicken the liquid, but also will reduce the irritation to skin. In addition, it will soften fibre textile. Therefore it is especially suitable for washing animal's fibre,
such as hair and thread, etc. Its applications are in liquid detergent, shampoo, dishware detergent, liquid soap, fibre modifier, wool cleaner and metal rinser, etc.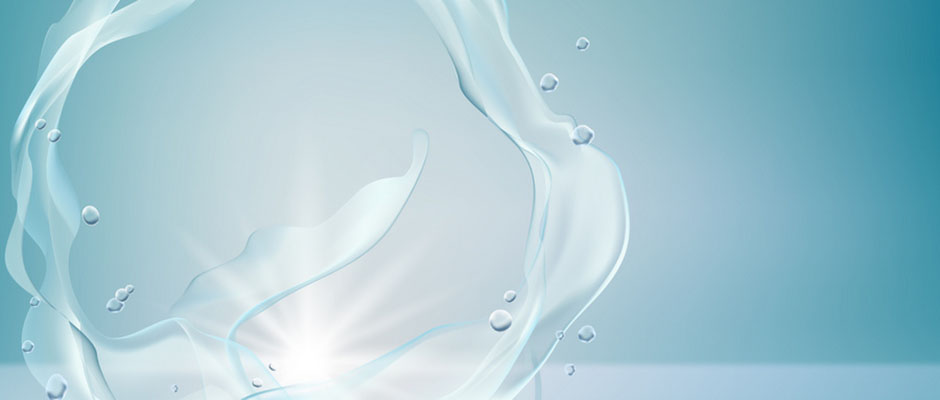 200kgs/drum, 16tons/20'container.
Storage: Stored in the dry and ventilated inside storeroom, prevent direct sunlight, slightly pile and put down.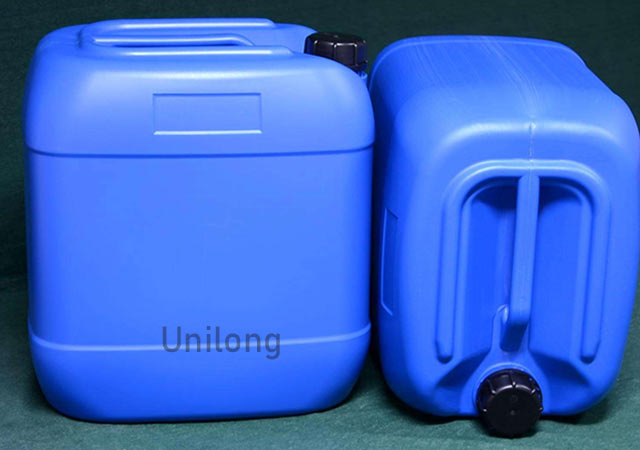 Related  product
| | |
| --- | --- |
| Sodium Cocoyl Alanine | 90170-45-9 |
| Cocoyl Glutamate Acid | 210357-12-3 |
| SODIUM COCOYL SARCOSINATE | 61791-59-1 |
| SODIUM COCOYL GLYCINATE | 90387-74-9 |
Related keywords
amides,coco,n,n-bis(2-hydroxyethyl);Amides,coco,N,N-bis(hydroxyethyl);clindrol200cgn;clindrol202cgn;clindrolsuperamide100cg;Coconutacid,diethanolamide;N,N-Bis(hydroxyethyl)coco amides;n,n-bis(hydroxyethyl)coco fatty amides;N,N-BIS(2-HYDROXYETHYL)COCOAMIDE;Coconut oil acid-diethanolamine condensate;COCOFATTYACIDDIETHANOLAMINE;Amide, Kokos-, N,N-Bis(hydroxyethyl)-;Coconut oil alkanolamide;Coconut diethanolaMide (CDEA);Palm Kernel Oil Dieathanolamide; coconutdiethanolamine; Coconutfattyacidamideofdiethanolamine; Coconutfattyacidsdiethanolamide; Coconutoil,diethanolamide; Coconutoilacid,diethanolamide;coconutoilaciddiethanolamine(con2/1); coconutoilaciddiethanolaminecondensate(2/1); Coconutoilacids,diethanolamide;Coconutoilacidsdiethanolamide; Coconutoildiethanolamide;Coconutoilfattyacid,diethanolamide;Coconutoilfattyaciddiethanolamide ; Coconutoilfattyacids,diethanolamide; Coconutoilfattyacidsdiethanolamide; ethylanld;n,n-bis(2-hydroxyethyl)coconutfattyacidamide;N,N-bis(2-Hydroxyethyl)coconutoilamide;N,N-bis(2-hydroxyethyl)-Coconutoilamide;nci-c55312;ninol2012e;COCONUT DIETHANOLAMIDE;COCONUT OIL AMIDE OF DIETHANOLAMINE;N-bis (2-Hydroxyethyl)cocoaMide;Coconut Fatty Acid Diethanolamide Cocamide Diethanolamine Cocamide DEA;cocamide dea CDEA;Coconut Diethanol Amide (CDEA 6501) Cocamide DEA in shampoos and bath products;COCAMIDE DIETHANOLAMINE;Coco fatty acid diethanolamide;COCAMIDE DIETHANOLAMINE (DEA);COCO DIETHANOLAMIDE;coconut oil acid diethanolamine;COCAMIDE DEA;Cdea Coconut Diethanolamide Cdea;Diethylene glycolamide;Cocofatty acid Diethanolamide;Surfactant Coconut Diethanolamide;Cdea;Coco Fatty Acid Diethanolamide (CDEA);Diethanol Amide (CDEA)
Photoinitiator TPO CAS NO.: 75980-60-8
EINECS No.: 278-355-8
MF: C22H21O2P 
Photoinitiator TPO-L CAS NO.: 84434-11-7
EINECS No.: 282-810-6
MF: C18H21O3P
Photoinitiator 819 CAS NO.: 162881-26-7
EINECS No.: 423-340-5
MF: C26H27O3P
Photoinitiator DETX CAS NO.: 82799-44-8
EINECS No.: 280-041-0
MF: C17H16OS
Photoinitiator ITX CAS NO.: 5495-84-1
EINECS No.: 226-827-9
MF: C16H14OS
Photoinitiator 184 CAS NO.: 947-19-3
EINECS No.: 213-426-9
MF: C13H16O2
Photoinitiator BMF CAS NO.: 15206-55-0
EINECS No.: 239-263-3
MF: C9H8O3
Photoinitiator BP CAS NO.: 119-61-9
EINECS No.: 204-337-6
MF: C13H10O
Photoinitiator EDB CAS NO.: 10287-53-3
EINECS No.: 233-634-3
MF: C11H15O2N
Photoinitiator EHA CAS NO.: 21245-02-3
EINECS No.: 244-289-3
MF: C17H27NO2
Photoinitiator PBZ CAS NO.: 2128-93-0
EINECS No.: 218-345-2
MF: C19H14O
Photoinitiator BDK CAS NO.: 24650-42-8
EINECS No.: 246-386-6
MF: C16H16O3
Photoinitiator 907 CAS NO.: 71868-10-5
EINECS No.: 400-600-6
MF: C15H21NO2S
Photoinitiator 784 CAS NO.: 125051-32-3
EINECS No.: 412-000-1
MF: C30H22F4N2Ti 10
Photoinitiator 1173 CAS NO.: 7473-98-5
EINECS No.: 231-272-0
MF: C10O2H12
Photoinitiator 2959 CAS NO.: 106797-53-9
EINECS No.: 402-670-3
MF: C12H16O4
Photoinitiator 369 CAS NO.: 119313-12-1
EINECS No.: 404-360-3
MF: C23H30N2O2
Photoinitiator BMS CAS NO.: 83846-85-9
EINECS No.: 281-064-9
MF: C20H16OS
Photoinitiator 379 CAS NO.: 119344-86-4
MF: C24H32N2O2
Photoinitiator DMBI CAS NO.: 21245-01-2
EINECS No.: 244-288-8
MF: C14H21NO2
Photoinitiator CBP CAS NO.: 134-85-0
EINECS No.: 205-160-7
MF: C13H9ClO
Photoinitiator DEAP CAS NO.: 6175-45-7
EINECS No.: 228-220-4
MF: C12H16O3
Photoinitiator BCIM CAS NO.: 7189-82-4
EINECS No.: 230-555-6
MF: C42H28Cl2N4
Photoinitiator CQ CAS NO.: 10373-78-1
EINECS No.: 233-814-1
MF: C10H14O2
2-Methyl-BCIM CAS NO.: 29864-15-1
MF: C44H34N4
Photoinitiator 810 CAS NO.: 58109-40-3
EINECS No.: 261-134-5
MF: C12H10F6IP
TCDM-HABI CAS NO.: 100486-97-3
EINECS No.: 1312995-182-4
MF: C44H31Cl3N4O2
Photoinitiator KIP-150 CAS NO.: 163702-01-0
MF: (C13H16O2)n
Photoinitiator ASA CAS NO.: 71512-90-8
MF: (C2H4O)n.C18H20N2O3
Omnipol BP CAS NO.: 515136-48-8
MF: (C4H8O)n.C30H22O7
Photoinitiator TX CAS NO.: 813452-37-8
MF: (C4H8O)n·C30H18O7S2
Photoinitiator 910 CAS NO.: 886463-10-1
MF: C52H68N6O5.(C2H4O)n
Photoinitiator 2702 CAS NO.: 1246194-73-9
MF: C28H18O5.(C2H4O)n
Photoinitiator OMBBCAS NO.: 606-28-0
EINECS No.: 210-112-3
MF: C15H12O3
Photoinitiator MBP CAS NO.: 134-84-9
EINECS No.: 205-159-1
MF: C14H18O
Photoinitiator PBZ CAS NO.: 2128-93-0
EINECS No.: 218-345-2
MF: C19H14O
Photoinitiator EMK CAS NO.: 90-93-7
EINECS No.: 202-025-4
MF: C21H28N2O
Photoinitiator-2-EAQ CAS NO.: 84-51-5
EINECS No.: 201-535-4
MF: C16H12O2     
Photoinitiator CTX CAS NO.: 86-39-5
EINECS No.: 201-667-2
MF: C13H7ClOS
Photoinitiator BPO CAS NO.: 94-36-0
EINECS No.: 202-327-6
MF: C14H10O4
Benzoin CAS NO.: 119-53-9; 579-44-2
EINECS No.: 209-441-5
MF: C14H12O2
Benzil CAS NO.: 134-81-6
EINECS No.: 205-157-0
MF: C14H10O2
---
---
Write your message here and send it to us