3-O-Ethyl Ascorbic Acid Cas 86404-04-8 For Skin Care
Product Detail
Download
Product Tags
Vitamin C ethyl ether is a very useful vitamin C derivative. It is not only very stable in chemical substances, it is a non discoloring vitamin C derivative, but also an lipophilic and hydrophilic amphoteric substance, which greatly expands its scope of application, especially in daily chemistry. 3-O-ethyl ascorbic acid ether can easily enter the dermis through the stratum corneum. After entering the body, it is very easy to be decomposed by biological enzymes to play the biological role of vitamin C. It can prevent the formation of melanin, improve skin luster, and give skin elasticity, anti-oxidation and other functions.
| | |
| --- | --- |
| Name |  3-O-Ethyl Ascorbic acid |
| CAS |  86404-04-8                         |
| Molecular formula |  C8H12O6 |
| Molecular weight |  204.18g/mole |
| Appearance |  White crystalline powder. Soluble in water. |
| Assay |  ≥ 99%(HPLC) |
| Melting point |  112.0 to 116.0 °C |
| Boiling point |  551.5±50.0 °C(Predicted) |
| Density |  1.46±0.1 g/cm3(Predicted) |
1. Inhibiting the activity of tyrosinase by Cu2+acting on it and blocking the formation of melanin;
2. Very effective whitening and freckle removing effect (2% added);
3. It can resist the inflammation caused by sunlight and has strong antibacterial and anti-inflammatory effects;
4. Improve dull and lusterless skin, and give skin elasticity;
5. Repair skin cell activity and promote collagen production.

1kg/bag, aluminum foil bag and PE bag lining. Keep seal and shield from light. Away from acid, alkali and oxidizing agents.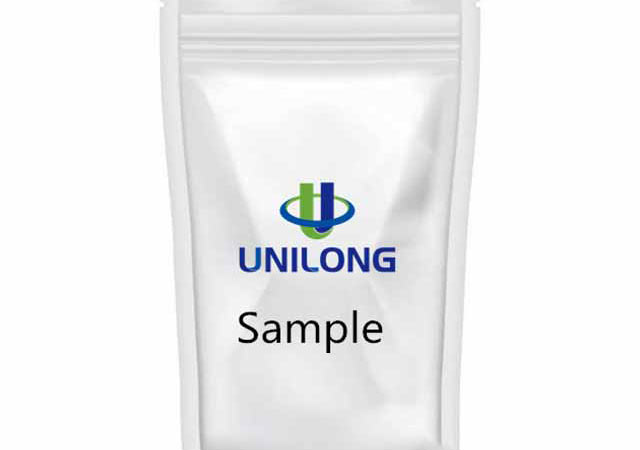 3-O-Ethyl Ascorbic Acid Cas 86404-04-8 
3-O-Ethylascorbate; Ethyl Vitamin C; LGB-VCE; 3-o-EthyL; 3-O-Ethyl-L-ascorbicAcid>; L-Ascorbic acid, 3-O-ethyl-; 3-O-ethyl-l-ascorbic acid?(EA); 3-o-ETHHYL ASCORBIC ACID; Skin Whitening VCE; 3-O-Ethyl-L-ascorbic acid USP/EP/BP; 3-O-Ethyl-L-ascorbic acid cas 86404-04-8; High Quality 3-O-Ethyl-L-Ascorbic Acid API with CAS: 86404-04-8; 3-O-Ethyl Ascorbyl Ether; ETHYL ASCORBIC ACID; (5r)-5-[(1s)-1,2-dihydroxyethyl]-4-ethoxy-3-hydroxy-5h-furan-2-one; (R)-5-((S)-1,2-dihydroxyethyl)-4-ethoxy-3-hydroxyfuran-2(5H)-one; VC ethyl ether; vitaMin C ethyl ether; Ethyl ascorbyl ether; 3-0-Ethyl Ascorbic acid; 3-o-Ethyl Ether
---
---
Write your message here and send it to us