Amides, coco, N-[3-(dimethylamino)propyl] PKO with CAS 68140-01-2
Product Detail
Download
Product Tags
Amides, coco, N-[3-(dimethylamino)propyl] /PKO /PKO-H is Pale yellow or yellow liquid, density 0.910g/cm3. Soluble in acidic medium.This product is an intermediate for the production of amine salt, amine oxide, betaine and quaternary ammonium salt.
Product Name:

Amides, coco, N- [3-(dimethylamino)propyl]/PKO

Batch No.

JL20220521

Cas

68140-01-2

MF Date

May. 21, 2022

Packing

200L/DRUM

Analysis Date

May. 24, 2022

Quantity

3MT

Expiry Date

May. 20, 2024

ITEM

STANDARD

RESULT

Appearance

Pale yellow or yellow liquid

Conform

Amine value

mgKOH/g

≤200

186

PH

(10g/L, 10% Alcohol)

9.0-10.5

9.8

Purity

≥99.0%

99.5%
1.Used as emollient, emulsifier, foaming agent, conditioner, softener, etc.
2.Used in bath products, hair conditioner, skin care agent, shampoo, chemical synthesis, lubricating cutting oil, etc.
3.Good quartz sand flotation agent and the most effective asphalt emulsifier,
4.Used as paper waterproof agent, corrosion inhibitor and petroleum product additive.
200L drum or requirement of clients. Keep it away from light at a temperature below 25℃.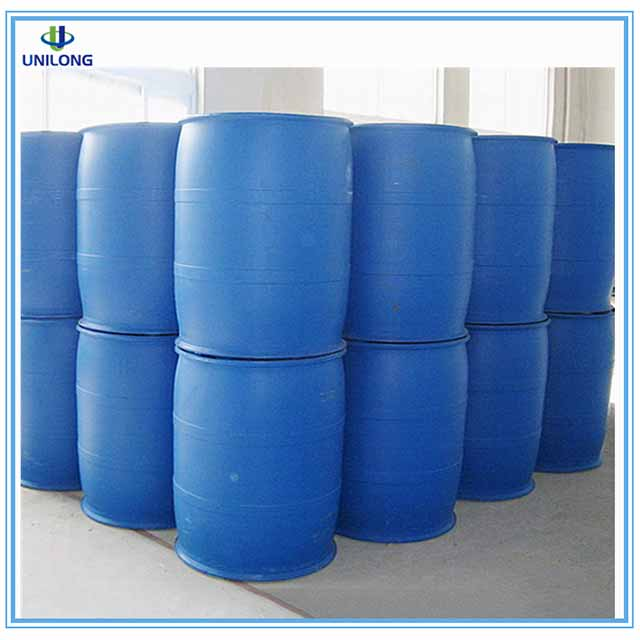 Amides, coco, N-[3-(dimethylamino)propyl] with CAS 68140-01-2 PKO
---
Previous:
Good Quality China High Performance Inov Polycaprolactone Polyurethane Elastomer Factory Castable PU Pcl Prepolymer
---
Write your message here and send it to us