MW800 MW 3500 Polyethylenimine CAS 25987-06-8 with branched average Mw ~800 by LS, average Mn ~600 by GPC
Product Detail
Download
Product Tags
Polyethylenimine is a typical water-soluble polyamine. Due to the rich nitrogen atoms on the macromolecular chain, polyethylenimine has strong protophilicity, so it has a wide range of applications, such as as as flocculant in papermaking and pulping field, adsorption of metal ions in water treatment field, cationic polymer non viral gene carrier in medical field, etc.
| | |
| --- | --- |
| ITEM |  STANDARD LIMITS |
| Molecular weight    | About 800 |
| Assay (wt%)   | 99% |
| Specific gravity (25 ℃) | 1.06 |
| Appearance | Colorless or pale yellowish viscous liquid |
| PH(5% aq)   | 10-12 |
| Freezing point (℃)   | <-15 |
| Decomposition temperature (℃)   | 300 |
| Solubility   | Soluble in water and alcohol |
1. In the paper industry, it is used as auxiliary, synergist and water filtering accelerator.
2. In the fiber industry, it is used as wet strength agent, anti-static treatment, flame retardant processing, shrink proof, dyeing improvement, etc.
3. Applied to coatings, inks, adhesives (including hot welding and plastic packaging) can promote bonding, creep resistance, improve pigment and filler dispersion, anti polymerization, improve coating stability, etc.
4. Used in cosmetics can improve hair quality, antibacterial and soft skin.
5. In oil exploitation and deep well operation, it can prevent fluid loss, reduce viscosity, prevent paraffin deposition, and improve clay stability.
6. It can be used in the field of medical treatment and medicine to improve the compatibility between artificial organs and blood. It can also be used as a coating for medical devices.
7. In addition, it is also a component of ion exchange resin and exchange membrane, resin crosslinking agent, crystallization aid, electroplating gloss agent, metal rust inhibitor, gasoline and diesel combustion supporting agent, lubricating oil additive, glass cleaning agent, liquid chromatography stationary phase, polymer catalyst, etc. it is also applied in the study of synthetic enzyme model.

Packed it in 25kgs drum and keep it away from light at a temperature below 25℃.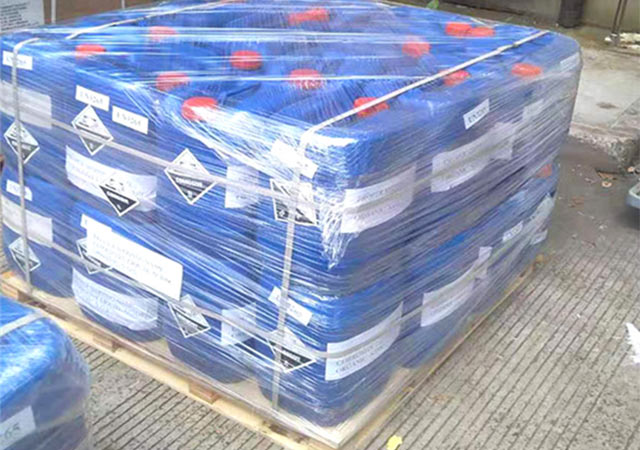 POLYETHYLENIMINE, LOW MOLECULAR WEIGHT, WATER-FREE; POLYETHYLENIMINE, AVERAGE MN CA. 1,200, 50 WT. % SOLUTION IN WATER; POLYETHYLENIMINE, HIGH MOLECULAR WEIGHT, 50 WT. % SOLUTION IN WATER; Ethylenediamine,ethyleneiminepolymer; Aziridine-1,2-diaminoethane copolymer; Ethylenediamine-ethylenimine copolymer; Ethylenediamine-ethylenimine polymer; Polyethylenimine; Polyethyleneimine on silica gel, 40-200 mesh; Polyethyleneimine on silica gel, benzylated, 40-200 mesh; Polyethylenimine, ethylenediamine end-capped; Aziridine, polymer with 1,2-ethanediamine; N'-[2-[2-[2-(2-aminoethylamino)ethyl-[2-[bis(2-aminoethyl)amino]ethyl]amino]ethyl-[2-[2-[bis(2-aminoethyl)amino]ethylamino]ethyl]amino]ethyl]ethane-1,2-diamine; MDG Polyethyleneimine; Polyethylenimine (Branched) (Technical Grade); ene imine poL; Polyethylenimine 25987-06-8
---
---
Write your message here and send it to us