Guaifenesin with CAS 93-14-1 99% Purity Pham Grade
Product Detail
Download
Product Tags
White crystalline powder, melting point 78.5-79℃, boiling point 215℃ (2.53kPa). At 25℃ 1g of this product can be dissolved in 20ml water, soluble in ethanol, chloroform, glycerol, dimethylformamide, along easily soluble in benzene, insoluble in petroleum ether. Slightly bitter, slightly special smell. Guaiacin is an expectorant, also known as guaiane, methoxybendiether, guaiacin and glycerin guaiacin ester. After oral administration, it can stimulate gastric mucosa reflex and cause bronchial mucosa gland secretion to increase, reduce the viscosity of sputum and make sticky sputum easy to cough up. It also has antiseptic effects, can reduce the odor of sputum, but also has antitussive, spasmodic, anticonvulsive effects, for chronic bronchitis with phlegm cough, lung abscess, bronchiectasis and secondary asthma, and is often used with other antitussive and antiasthmatic drugs.
Product Name:

Guaifenesin

Batch No.

JL20220627

Cas

93-14-1

MF Date

Jun. 27, 2022

Packing

25kgs/Drum

Analysis Date

Jun. 28, 2022

Quantity

1MT

Expiry Date

Jun. 26, 2024

ITEM

STANDARD

RESULT

Appearance

White or off White Solid

Conform

Purity

≥99.0%

99.96%

1H NMR Spectrum

Consistent with structure

Conform

OR[α](C=1.05g/100ml MEOH)

<1

-0.1°

Water(KF)

≤0.02%

0.01%

Residue on IGNITION

≤0.1%

0.06%

Conclusion

Qualified
1.Expectorant and antitussive medicine.
2.Expectorant cough, suitable for chronic bronchitis, bronchiectasis and other diseases
25kgs drum or requirement of clients. Keep it away from light at a temperature below 25℃.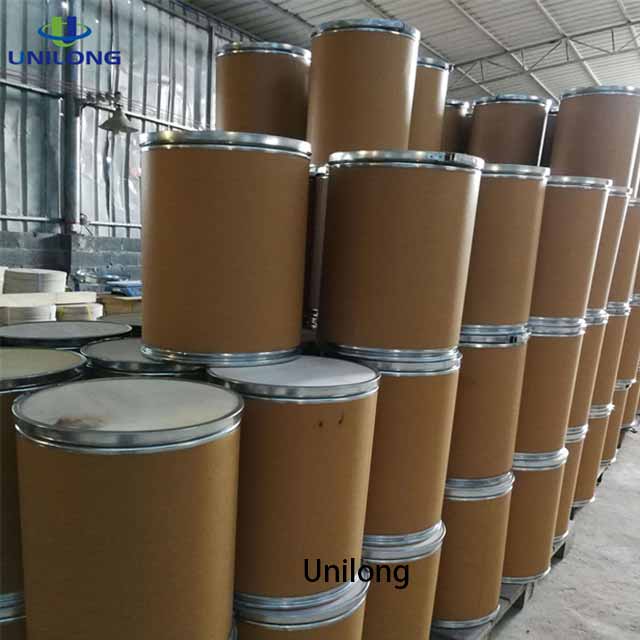 Guaifenesin with CAS 93-14-1
---
Previous:
Photoinitiator TPO-L with cas 84434-11-7
---
Write your message here and send it to us