Ascorbyl Palmitate CAS 137-66-6 for Whitening Cosmetics
Product Detail
Download
Product Tags
Ascorbyl Palmitate also known as ascorbyl-6-palmitate and palmitic acid ascorbate, is a white or yellowish white powder with a slight citrus smell.
It can be used in oily food, edible oil, animal and vegetable oil and high-grade cosmetics, as well as in various infant food and milk powder. It has antioxidant and nutritional strengthening functions As an antioxidant brightener of VE, it has obvious antioxidant effect in oil and is resistant to high temperature. It is suitable for medicine, health products, cosmetics, etc. and it is also suitable for baking and frying oil. Its antioxidant effect on lard is better than that of vegetable oil..
Product Name:

Ascorbyl Palmitate

Batch No.

JL20220623

Cas

137-66-6

MF Date

Jun. 23, 2022

Packing

25KGS/DRUM

Analysis Date

Jun. 23, 2022

Quantity

1MT

Expiry Date

Jun. 22, 2024

ITEM

STANDARD

RESULT

Appearance

White Powder

Conform

Purity

≥95.0

98.77%

Whiteness

≥68

89.5

Specific rotation[a]25D

+21~+24

+23.0°

Melting range

107-117

109-110℃

Dry weight loss

≤2.0

0.20%

Burning residue

≤0.1

0.03%

Lead

≤2

<2mg/kg

Arsenic

≤3

<3mg/kg
Ascorbyl Palmitate can be used as antioxidants; Color fixative; Nutrition fortifier.

As an antioxidant, it can be used in fatty foods, instant noodles, edible oils and hydrogenated vegetable oils, with a maximum dosage of 0.2g/kg; It can also be used in infant formula food, and the maximum dosage is 0.01g / kg (calculated by ascorbic acid in oil). In addition, it is also used as a food nutritional fortifier (the dosage refers to vitamin C).

Stimulate collagen synthesis, significantly increase skin elasticity, antioxidants in vivo and in vitro

Food additives. It is mainly used as a nutritional enhancer and antioxidant preservative, and is widely used in food and beverage fields

It is widely used in food, medicine and other fields as dyes, pesticides and pharmaceutical intermediates
25kgs drum or requirement of clients. Keep it away from light at a temperature below 25℃.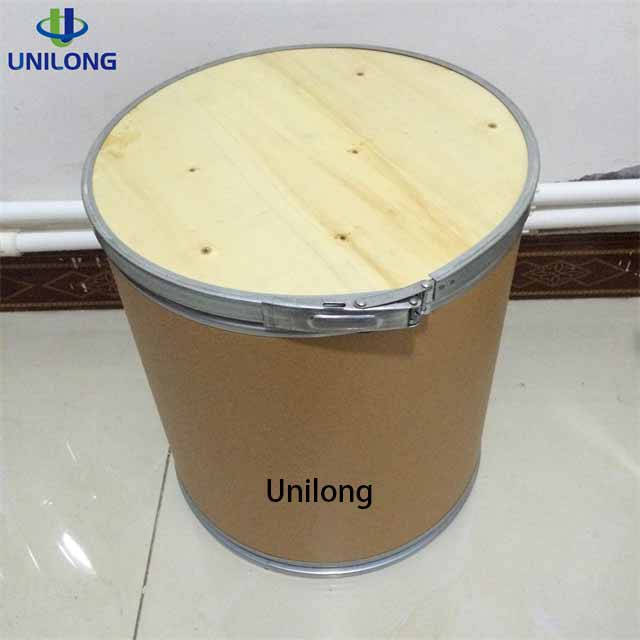 Ascorbyl Palmitate CAS 137-66-6 1
---
---
Write your message here and send it to us